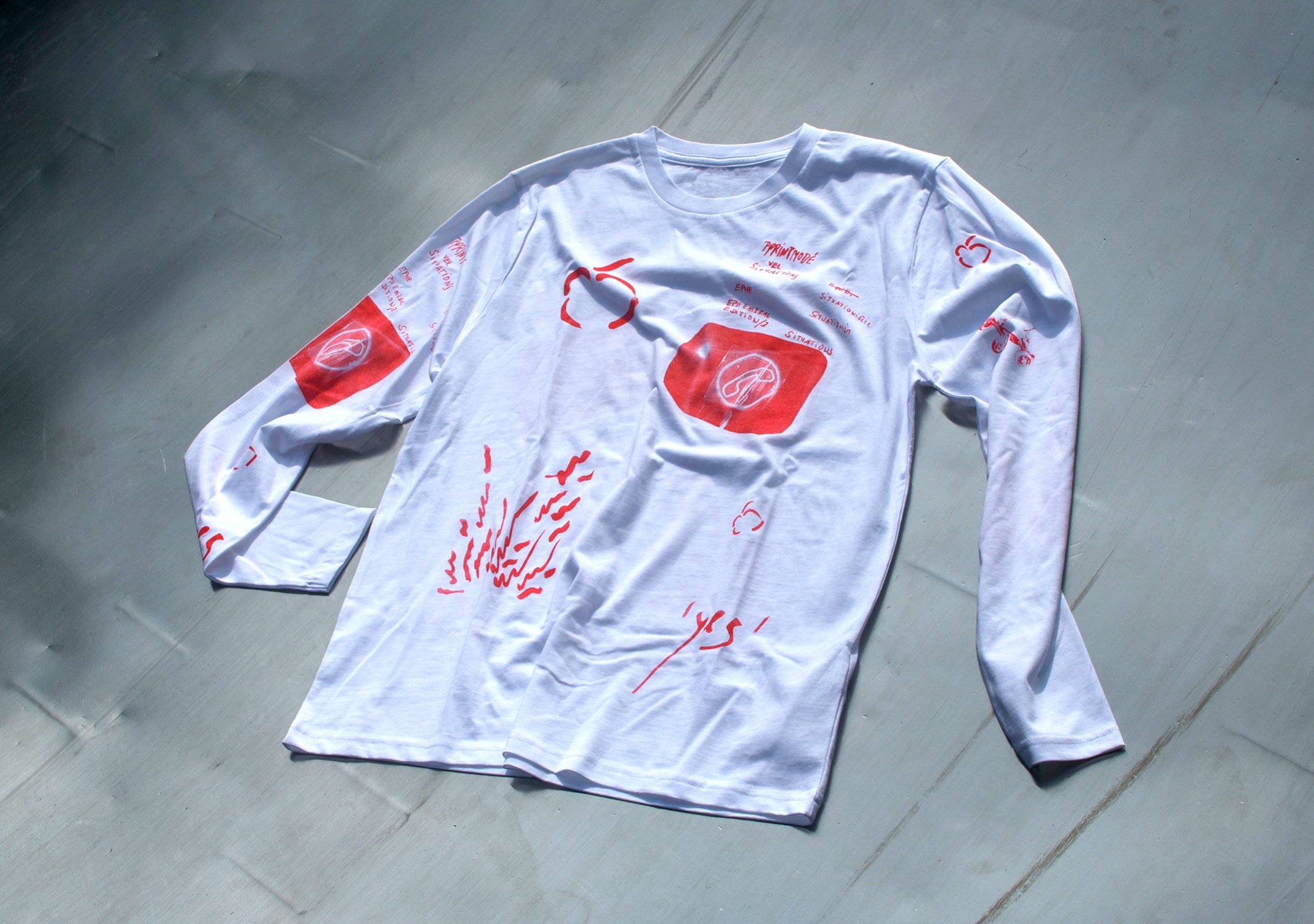 Model 'Vacay'
long sleeve
screen print on 100% organic cotton
90,- Euro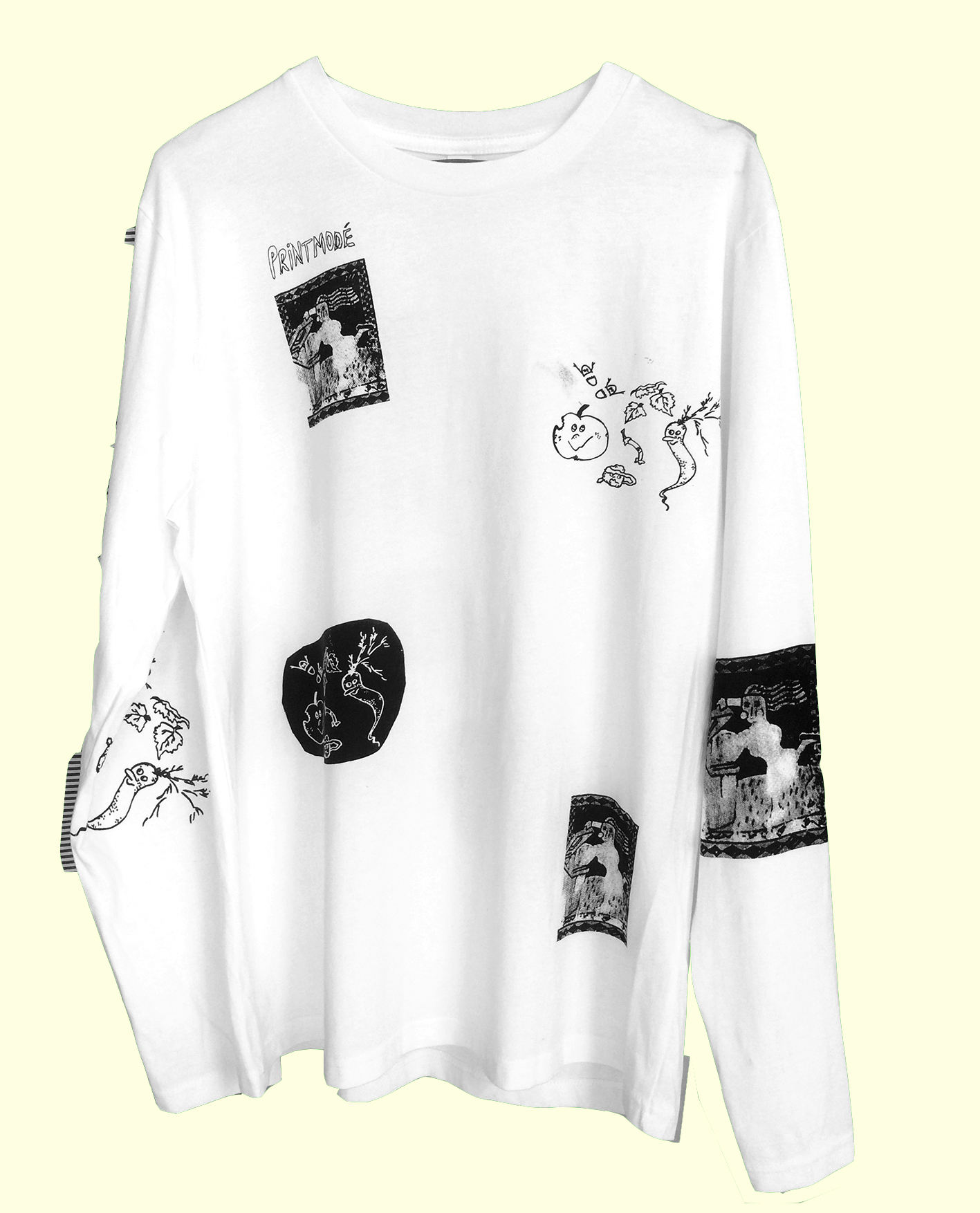 Model 'L'Irene'
long sleeve
screen print on 100% organic cotton
90,- Euro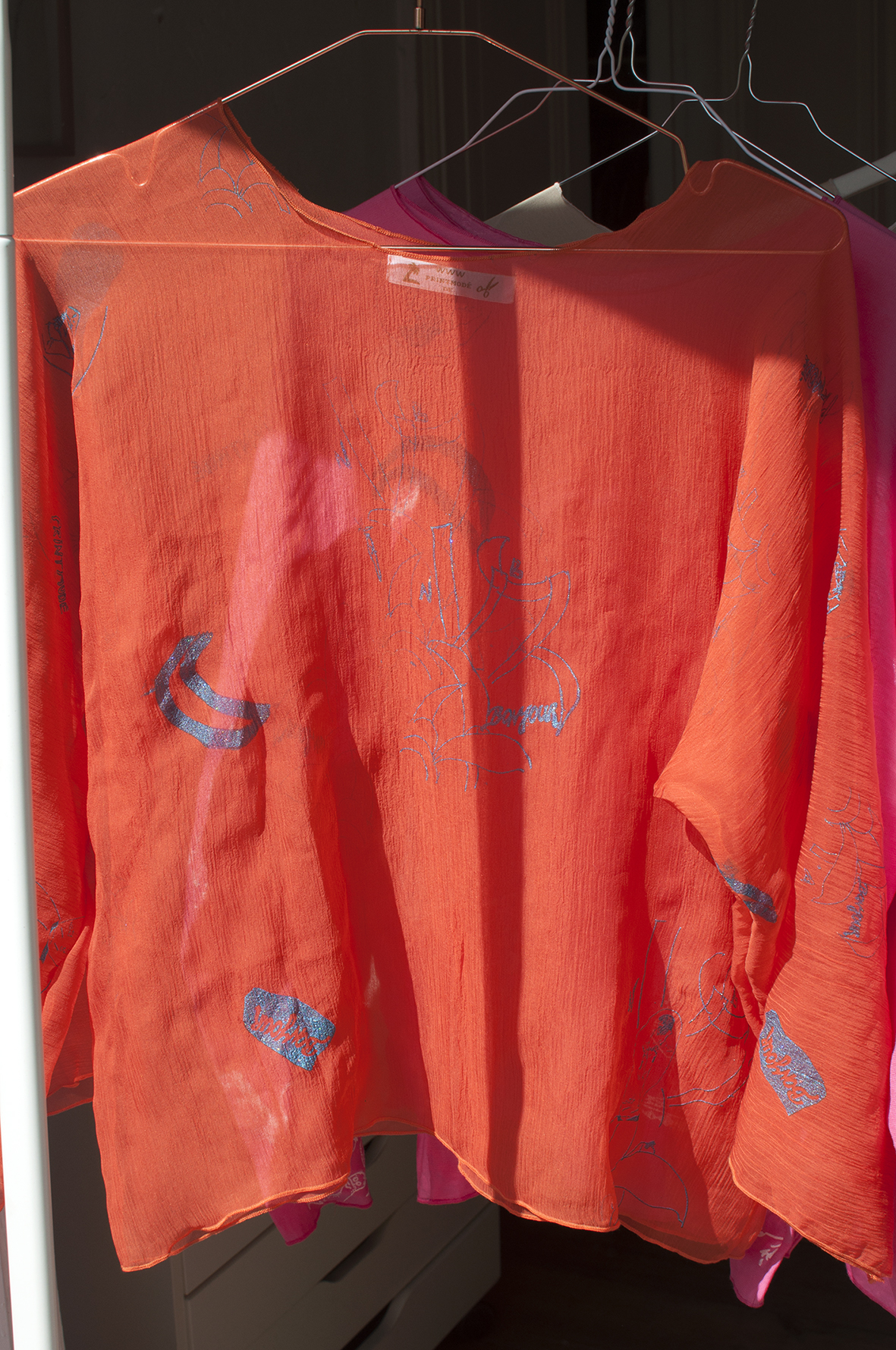 Model 'Bonjour'
  screen print 100% silk 
  price on request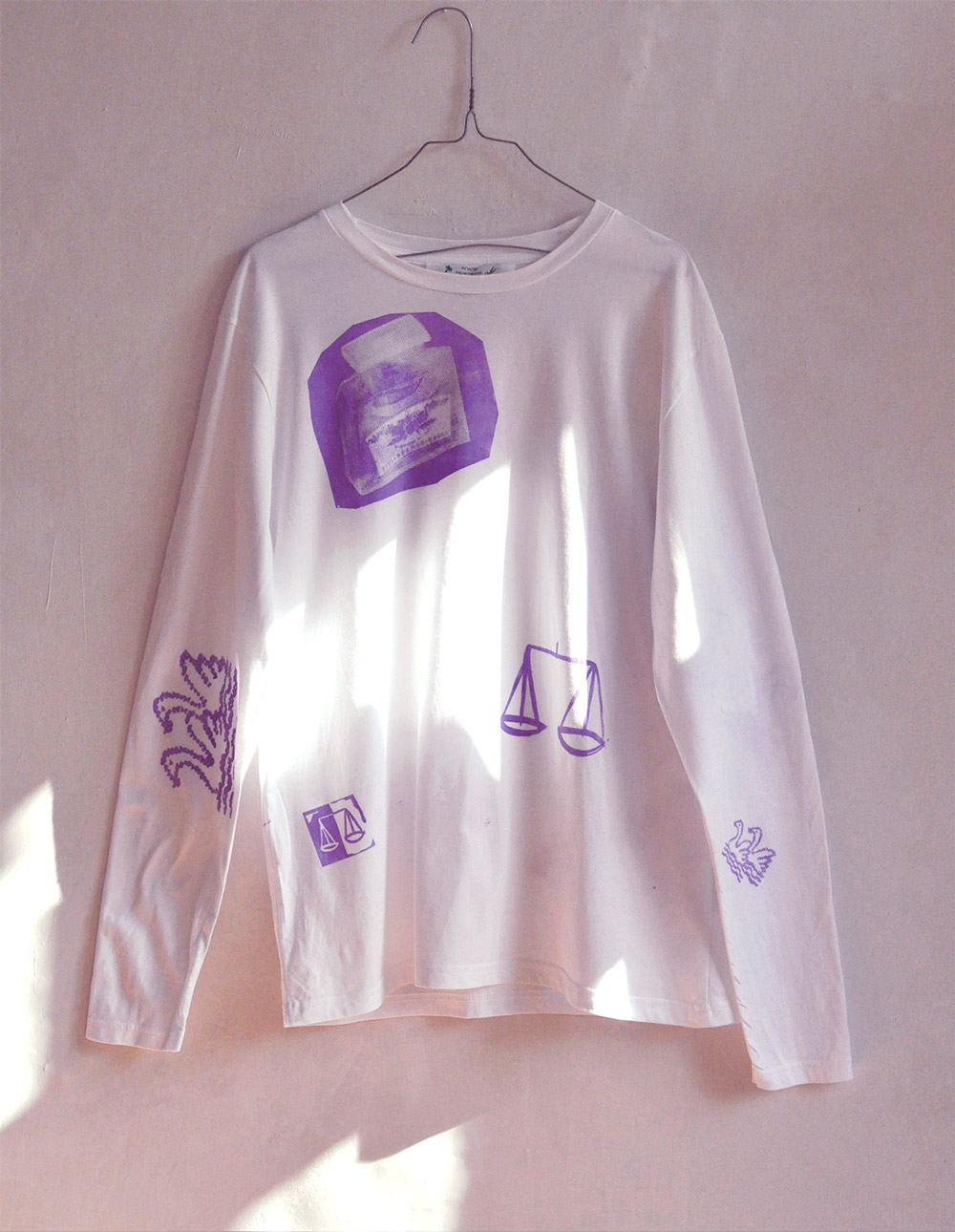 Model 'Justicia double Swan Scent'
 long sleeve
 screen print on 100% organic cotton
 
 90,- Euro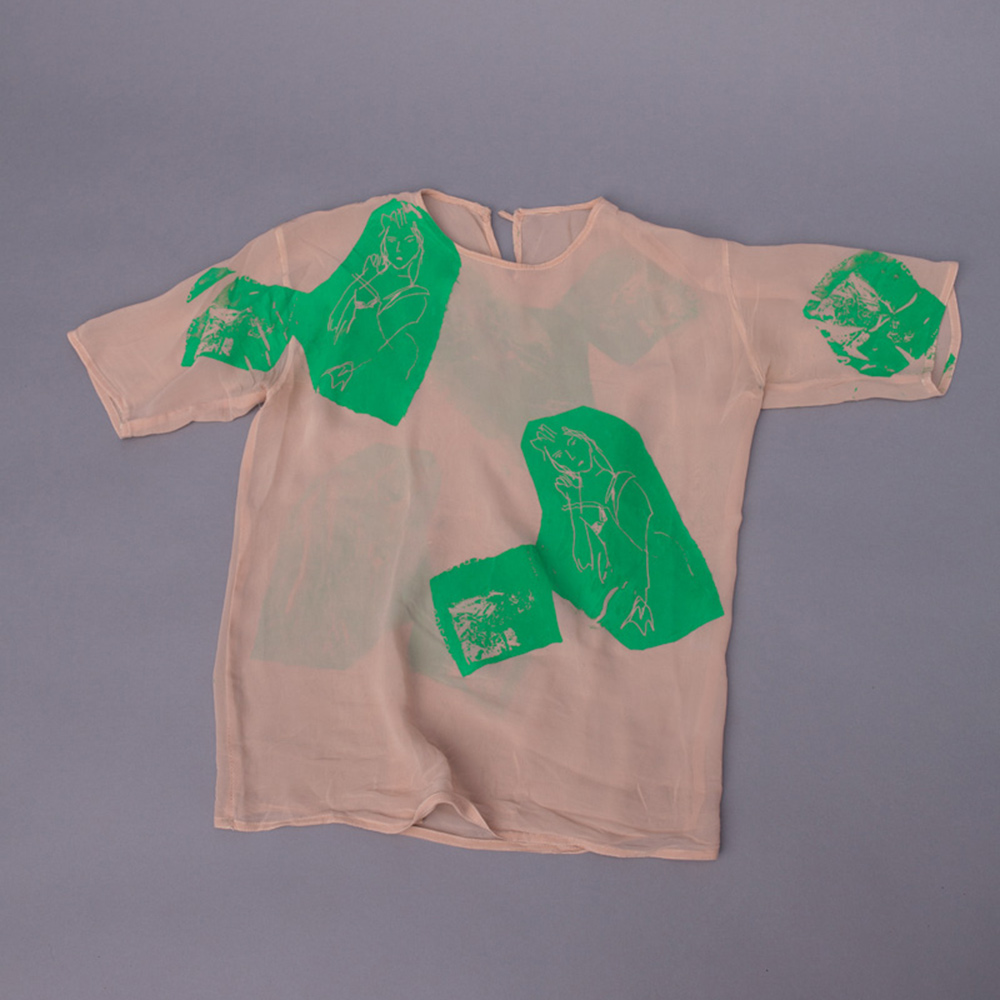 Model 'Lady Judy Stein'
 screen print on vintage chiffon

 price on request

Model 'Colette'
 long sleeve

 screen print on 100% organic cotton 

 90,- Euro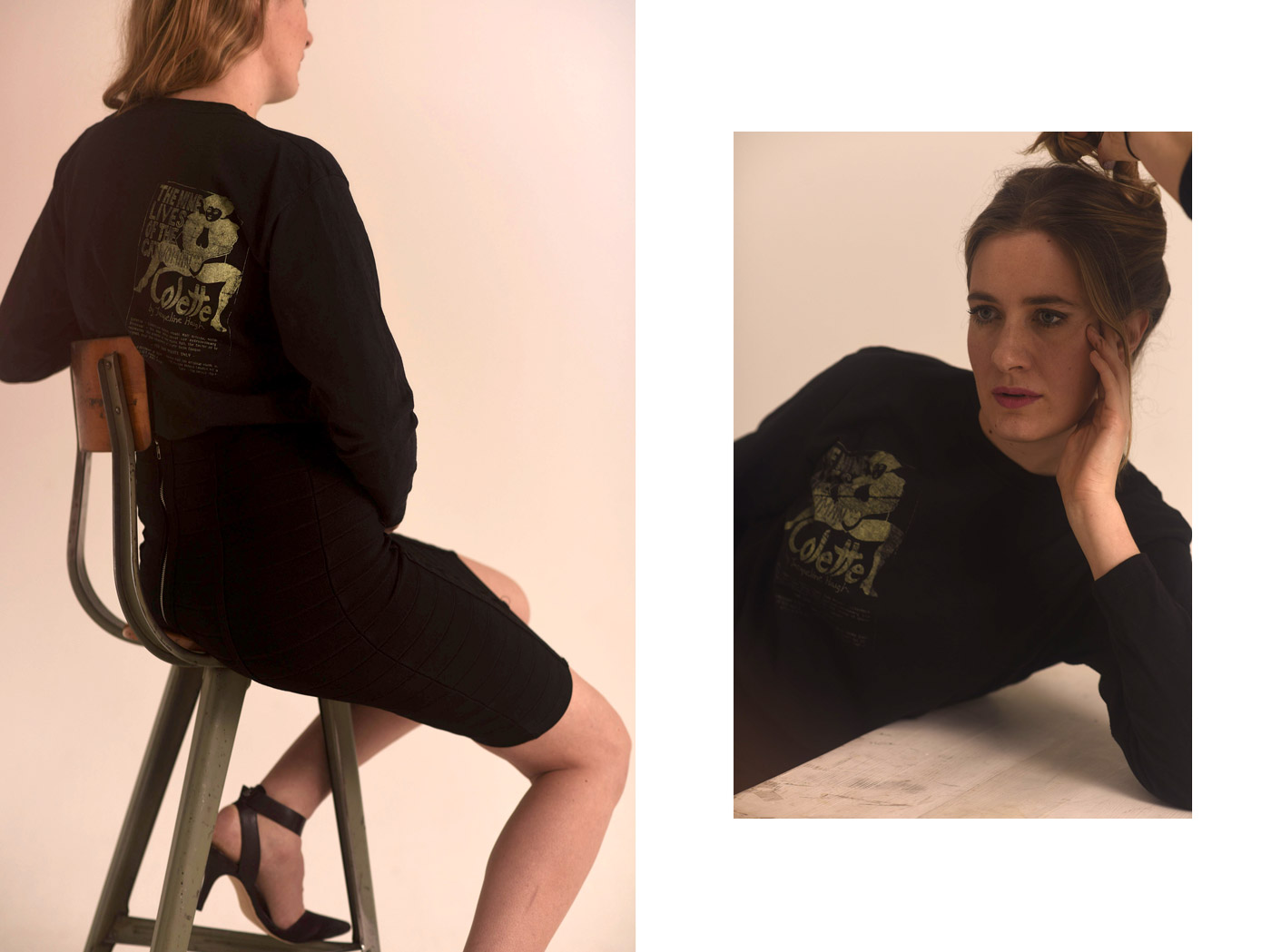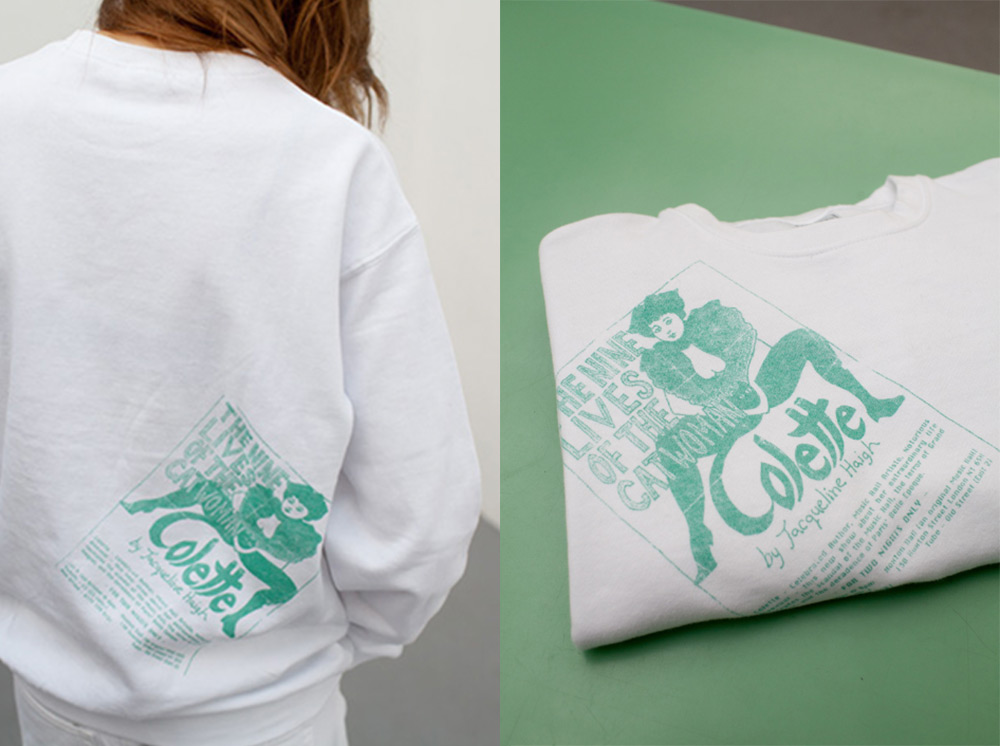 Model 'Colette'
  Sweater
  
  screen print on 80% cotton 20% viskose 

  140,- Euro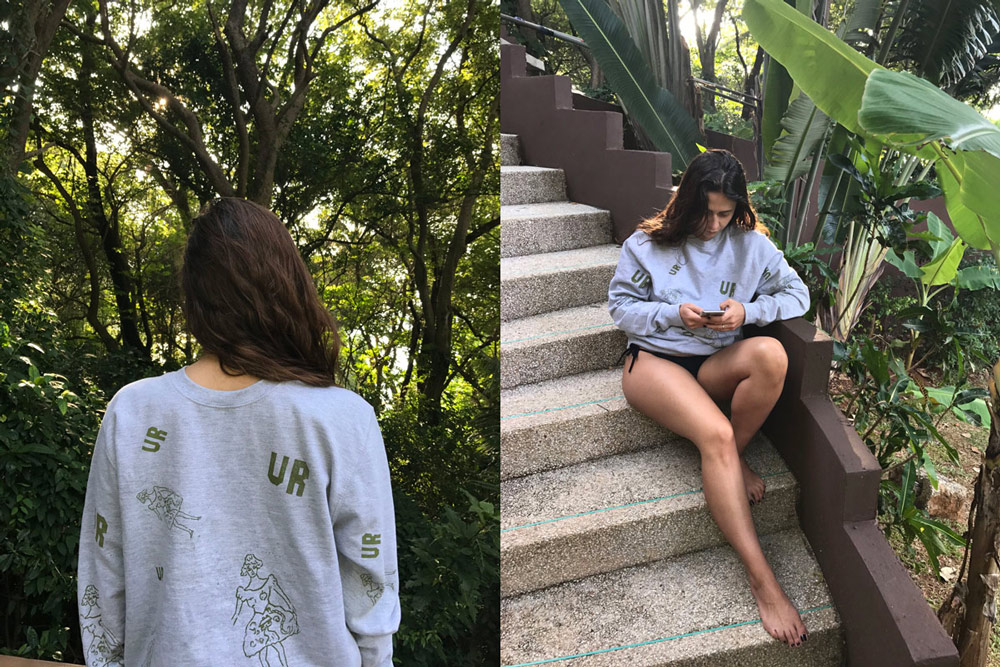 Model 'UR for Zula'
  Sweater 

  screen print on 80% cotton 20% viskose
 
  140,- Euro
             Order

AVAILABLE at:
Impressum:
Printmode
Fuldastrasse 46
12045 Berlin
office@printmode.de
Steuernummer: 16 / 434 / 61947
Berlin-Neukölln
No to wasting time / No to wasting Goods.
Production & return Policy:
All Items are available on demand throughout the seasons.
Hand printed in Berlin via silkscreen with non-toxic colors on GOTS Certificated Textiles via Earth Positive & local markets.

Please take your order with PAYPAL via office@printmode.de or via Instagram Shop.Once you made your order your package will be prepared with care and a tracking number.
If you would like to make a return or exchange, please contact office@printmode.de
Exchange or refund any items that are unworn and unwashed, with their original tags and packaging. Returns must be made within 7 days after receiving the package.
Printmode does not share client information and guarantees the information you enter will not be disclosed to any outside organization or third party.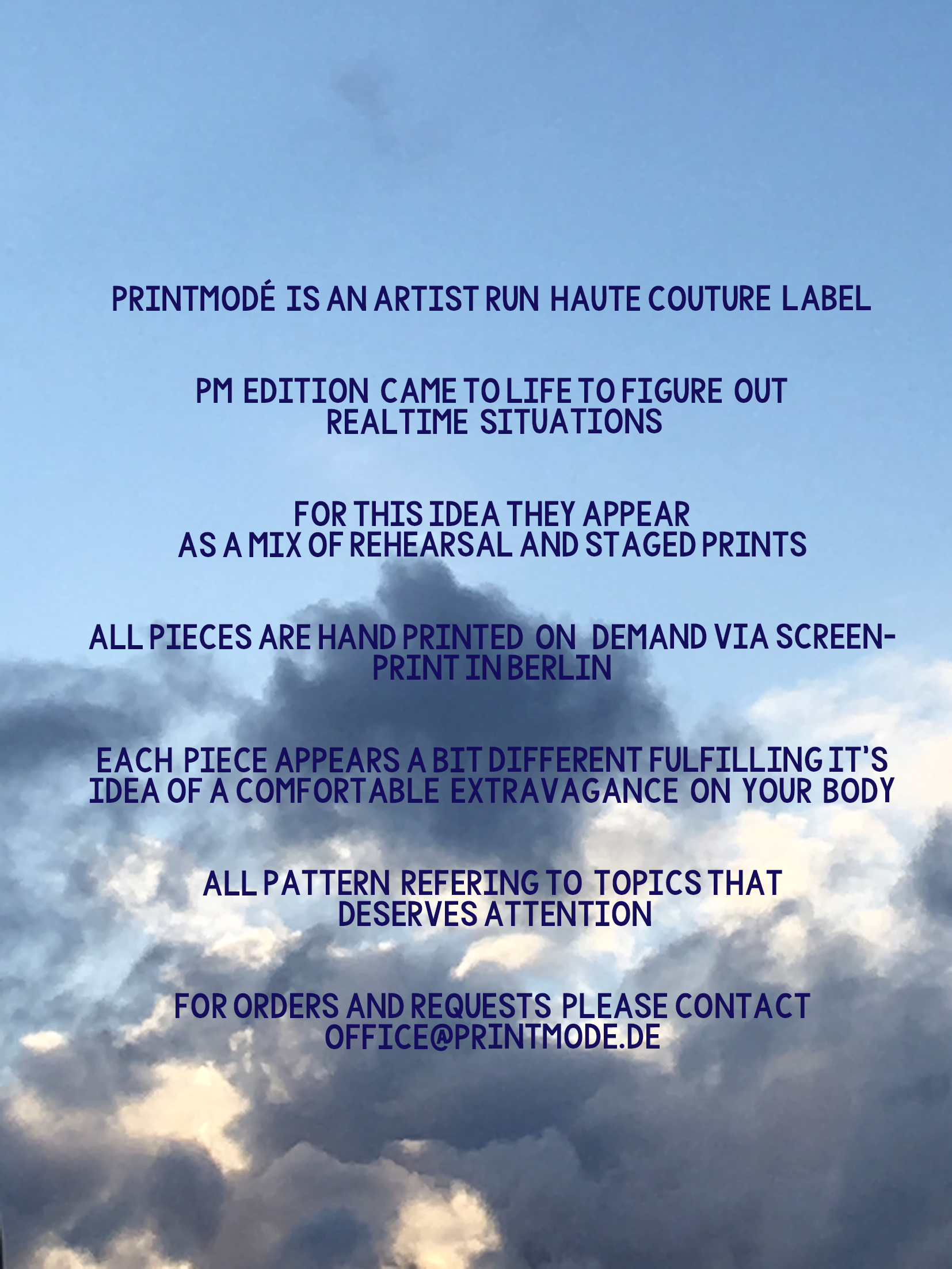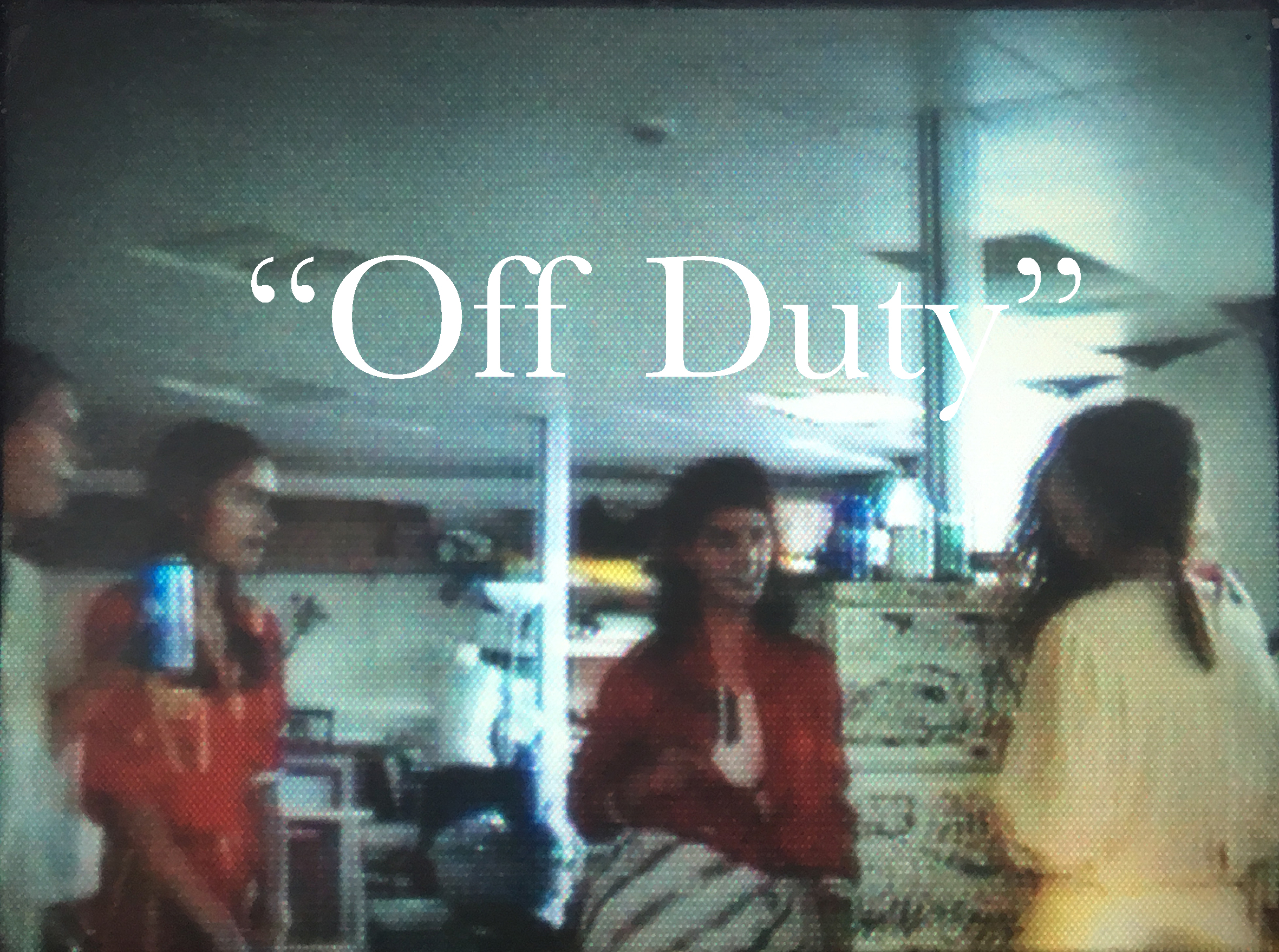 OFF DUTY
Performative Runaway
Avenue Gallieni, Bagnolet, Paris, May 2018
Edition of 5 Dresses
4:43/ 7:30/ 15:00/ 19:30/ 23.21
Mit: Schotti, Ultra, Masha, Fler, Joanna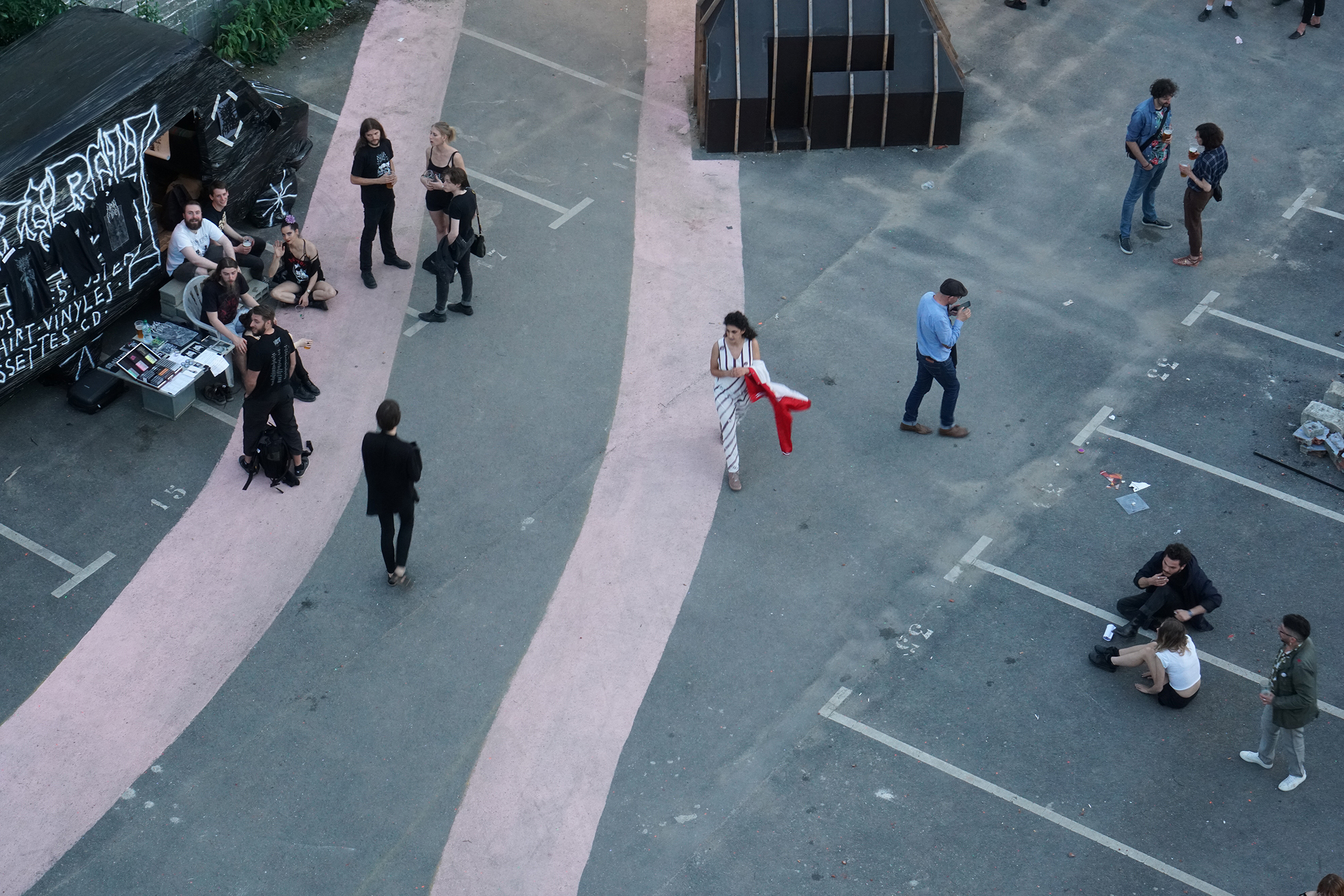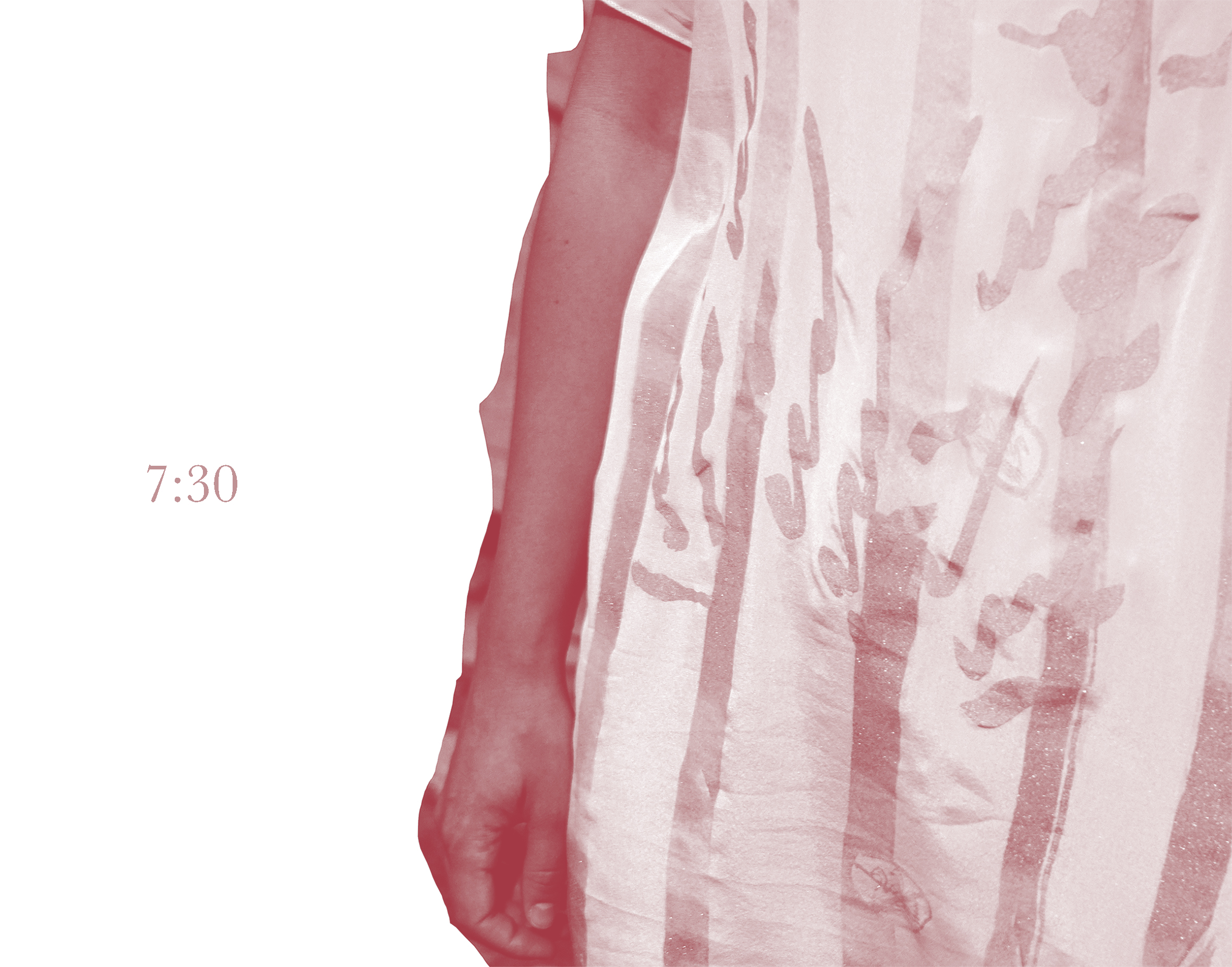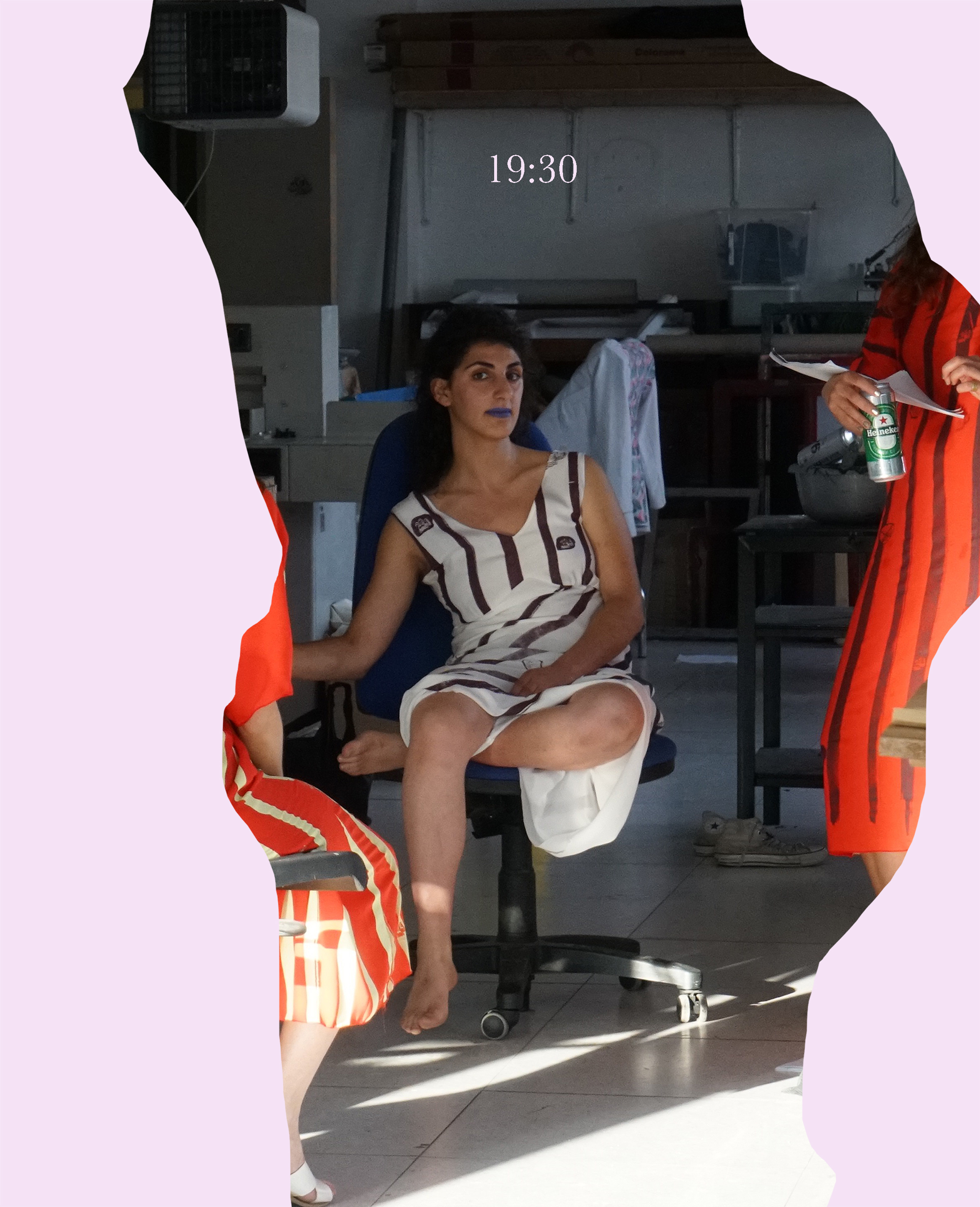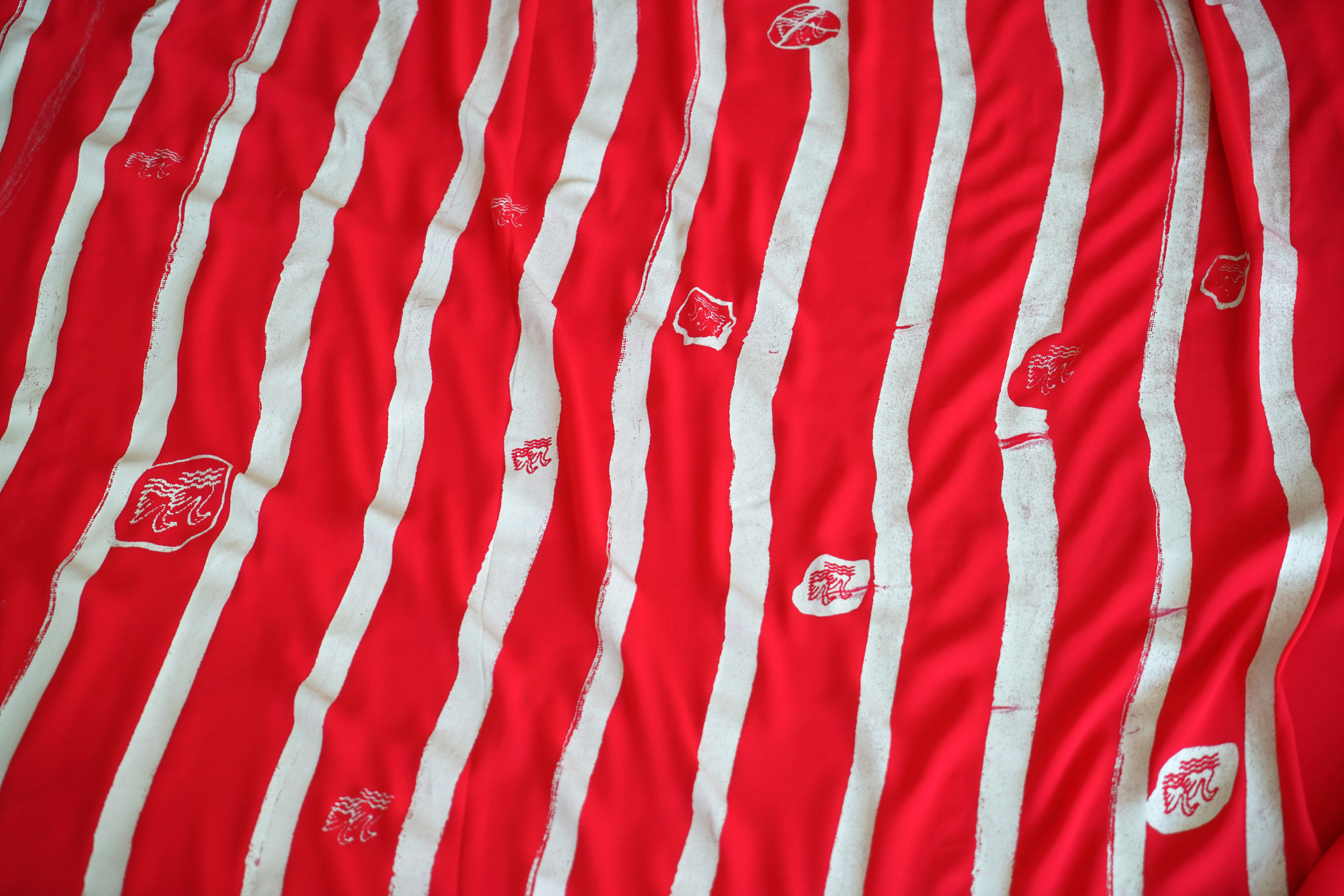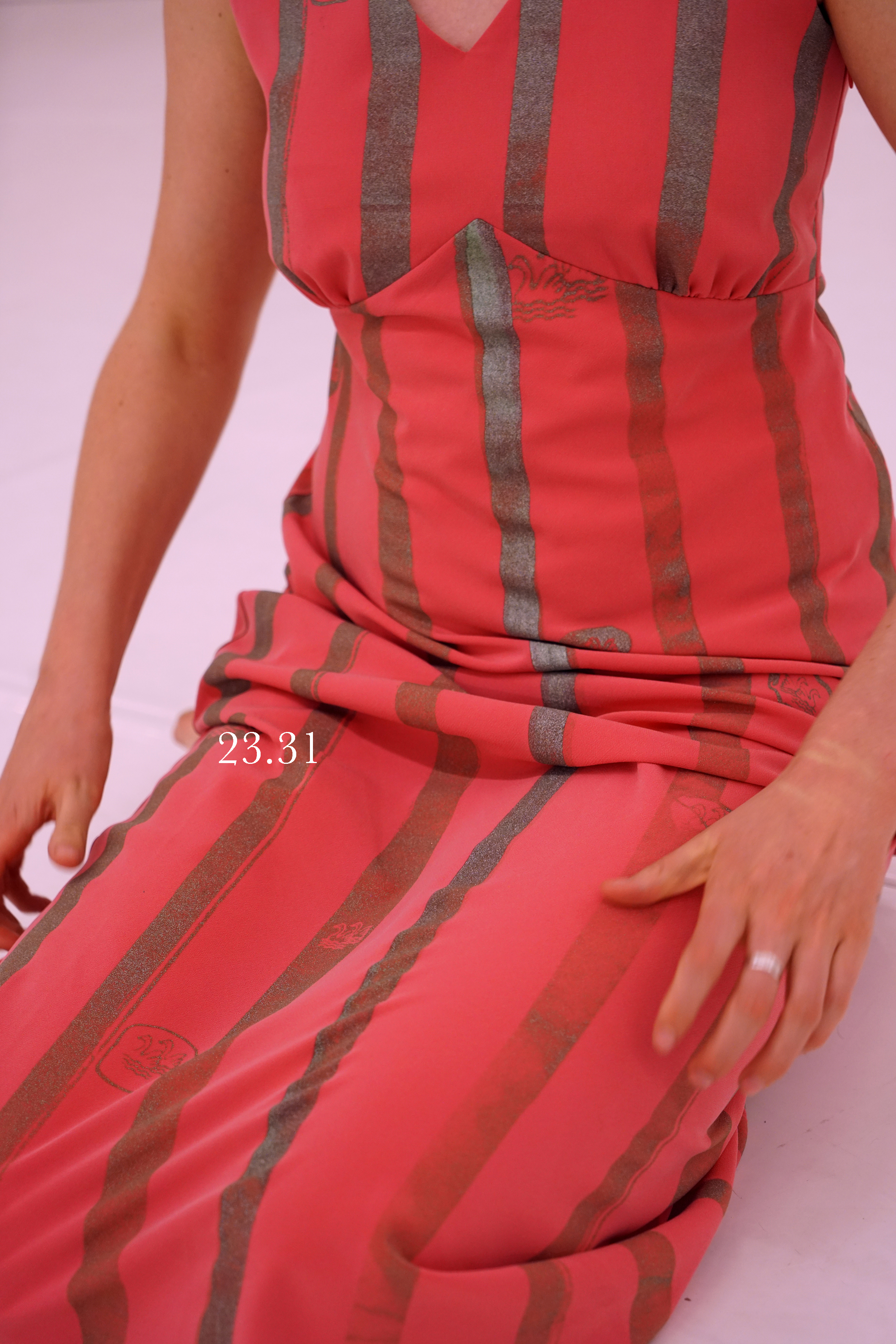 Entlang der Glam-Route
Ein Interview mit Anna Meinecke, Juli 2018
gallerytalk.net: Wie viel Fashion verträgt die Kunst?
Ich bin dabei, dass herauszufinden. Irgendwann habe ich angefangen auf T-Shirts und Seidenstoffen, anstatt auf Papier zu drucken. Da kam mir die Idee, es auch als Kleidungsstücke zu benutzen. Die Weiterentwicklung des jeweiligen Patterns, Farbabmischungen, die Inszenierung und die Vermarktung sind weiterhin Teil des künstlerischen Prozesses.
Was ändert sich, wenn man von einer bildenden Künstlerin gestaltete Klamotten trägt?
See this turn of a body, lowlight color pattern without pattern, a say oh, ya, on you- bizarro.
Wieso hast du eigentlich das Medium gewechselt?
Es war schon immer Teil meiner künstlerischen Strategie, die Medien zu wechseln. Die Printmodé Editionen geben mir aktuell Gelegenheit, mich mit all dem zu beschäftigen, was mich fasziniert: Entwicklung von Mustern, Erproben von situativen Momenten, neue Formen der Zusammenarbeit.
Was sind das für Szenen, die entstehen, wenn du Frauen deine Designs tragen lässt?
Das kommt auf die Umgebung des jeweiligen Ortes an. Ich "schreibe" Abläufe für meine Protagonistinnen. Sie wiederholen Aufwärmübungen vor Fassaden, kippen Brunnenwasser auf Felder, lesen Textpassagen oder müssen untereinander selber Posen erarbeiten. Unter den Akteurinnen entsteht eine Intimität, als wären sie durch eine Ur-Kommunikation miteinander verwickelt.


Ein Fest an Modellen
Performative Runaway
Mehringplatz, Berlin
14.09.2017, 17:00 Uhr
Im Rahmen des Festivals  Whenever the heart skips a Beat. Mit Senya, Fatma, Paulina, Phillip, Ileana, Mercedes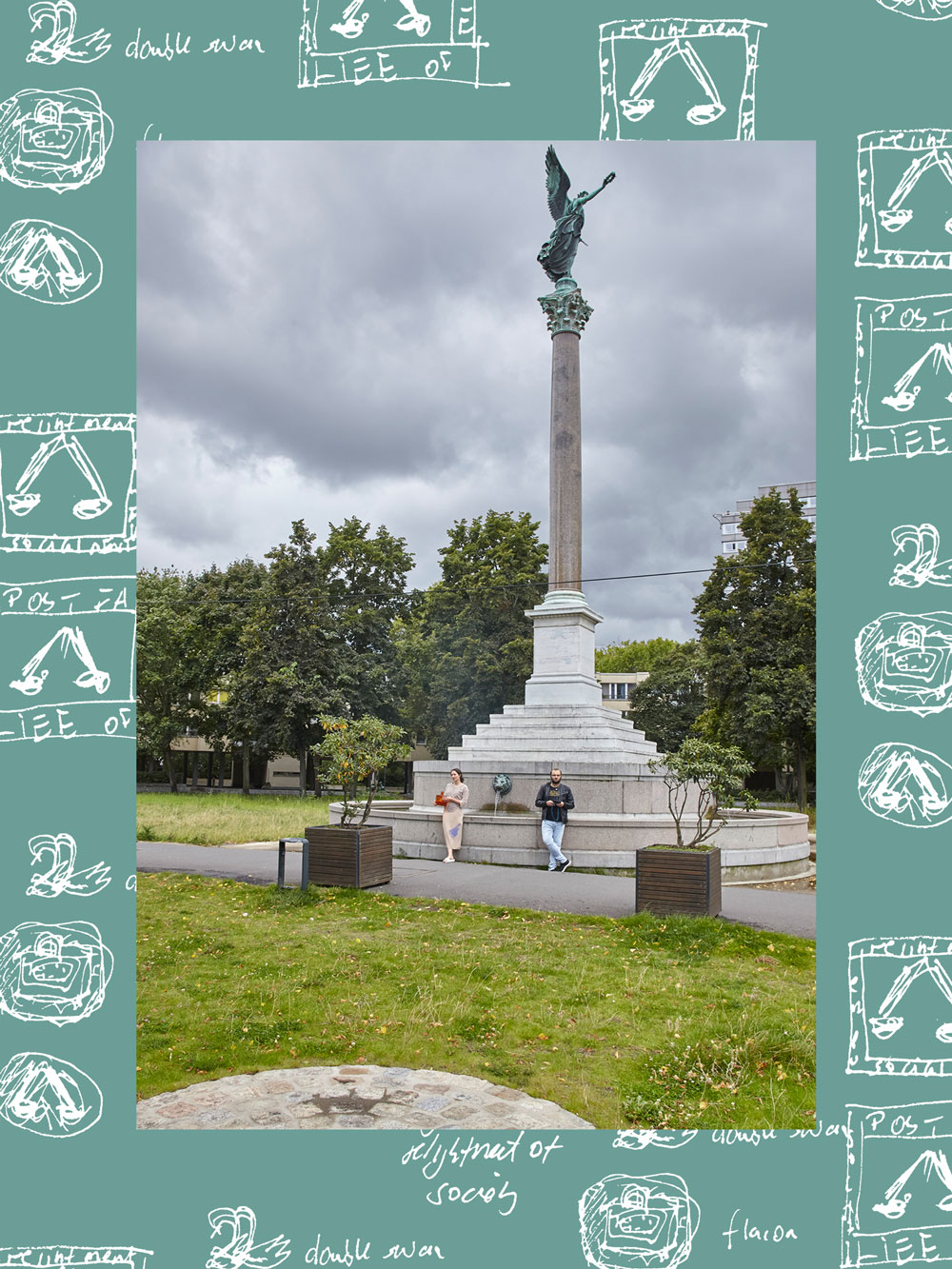 Die Desirelinie auf der Zweiundzwanzig
Der Brunnen der Belle Alliance
irisierender Laternenplatz
und das BackstageKostüme wie sie gehen Auf und Ab
Motive die untertauchen
Badende Kassandras treffen ein und sprechen:
ich fühle mich heute mit der Welt sehr nahe
ich fühle mich heute mit der Zeit sehr nahe
Ein und für Allemal tausche ich
Langeweile ein für:
It is the Era of Breezy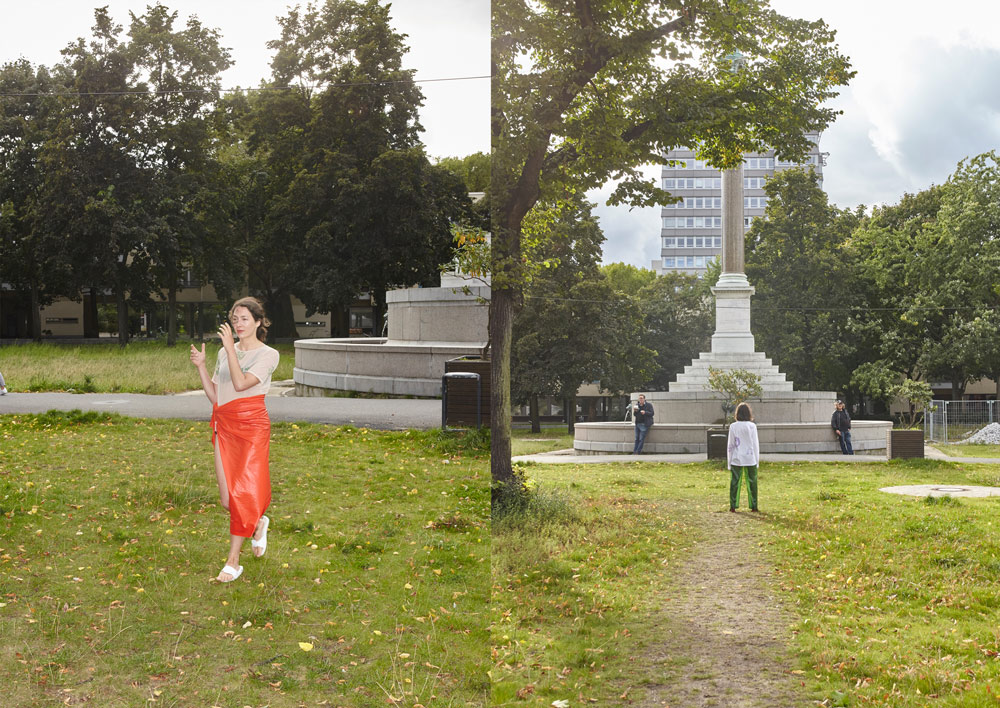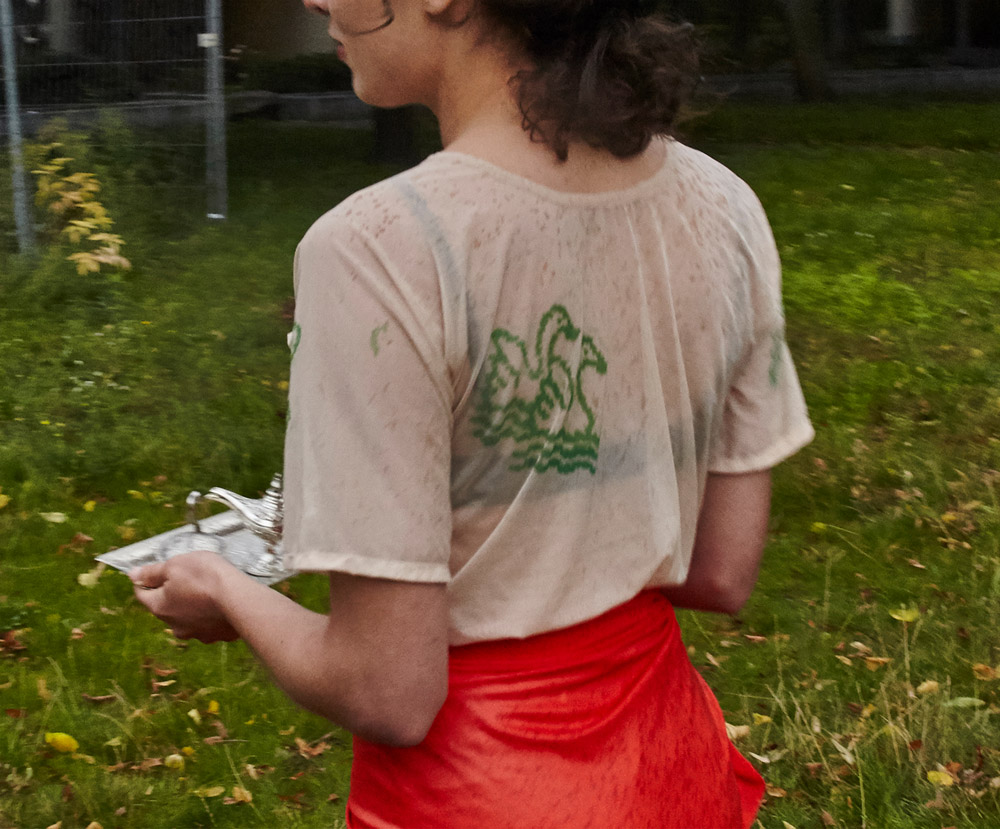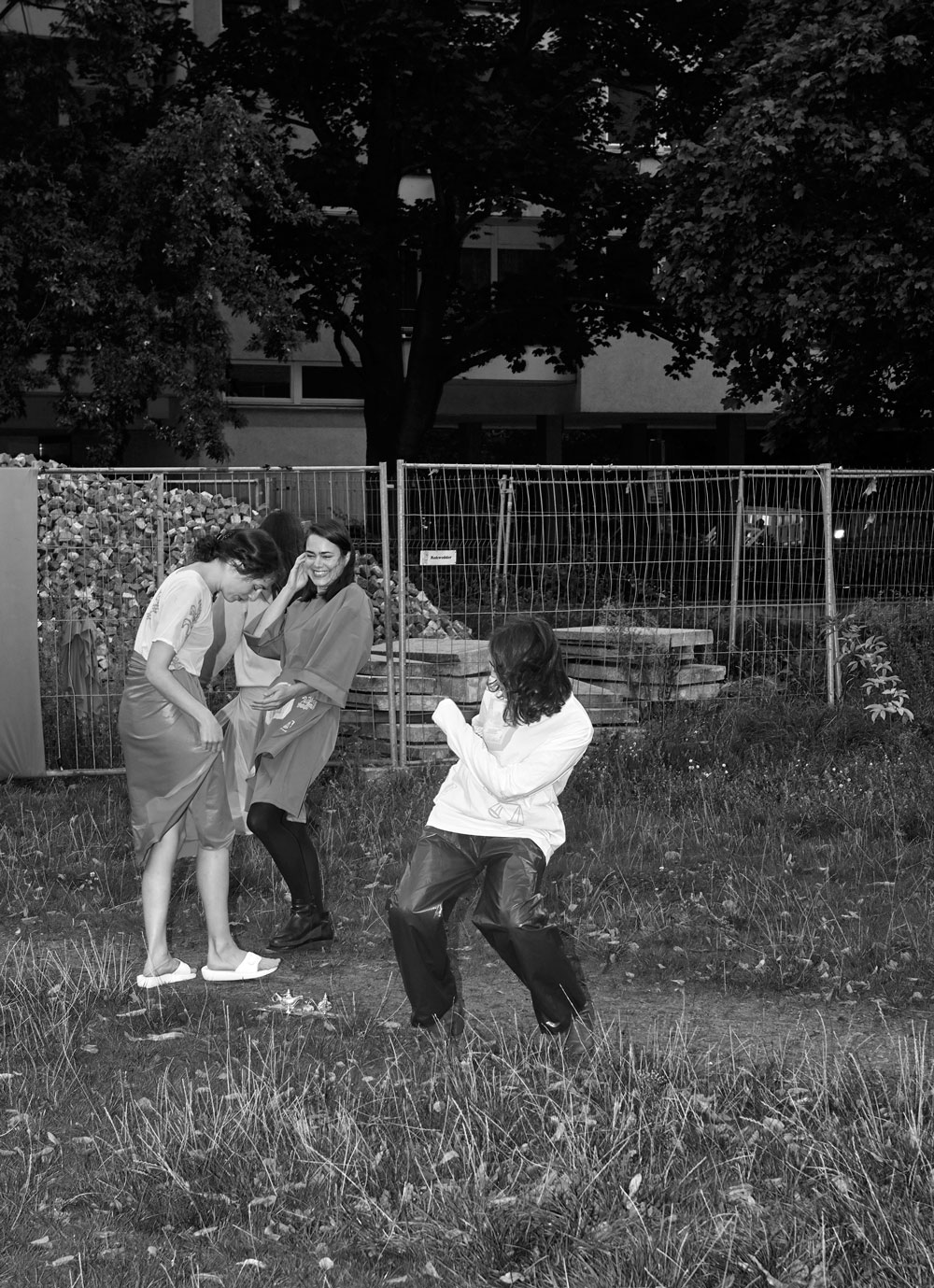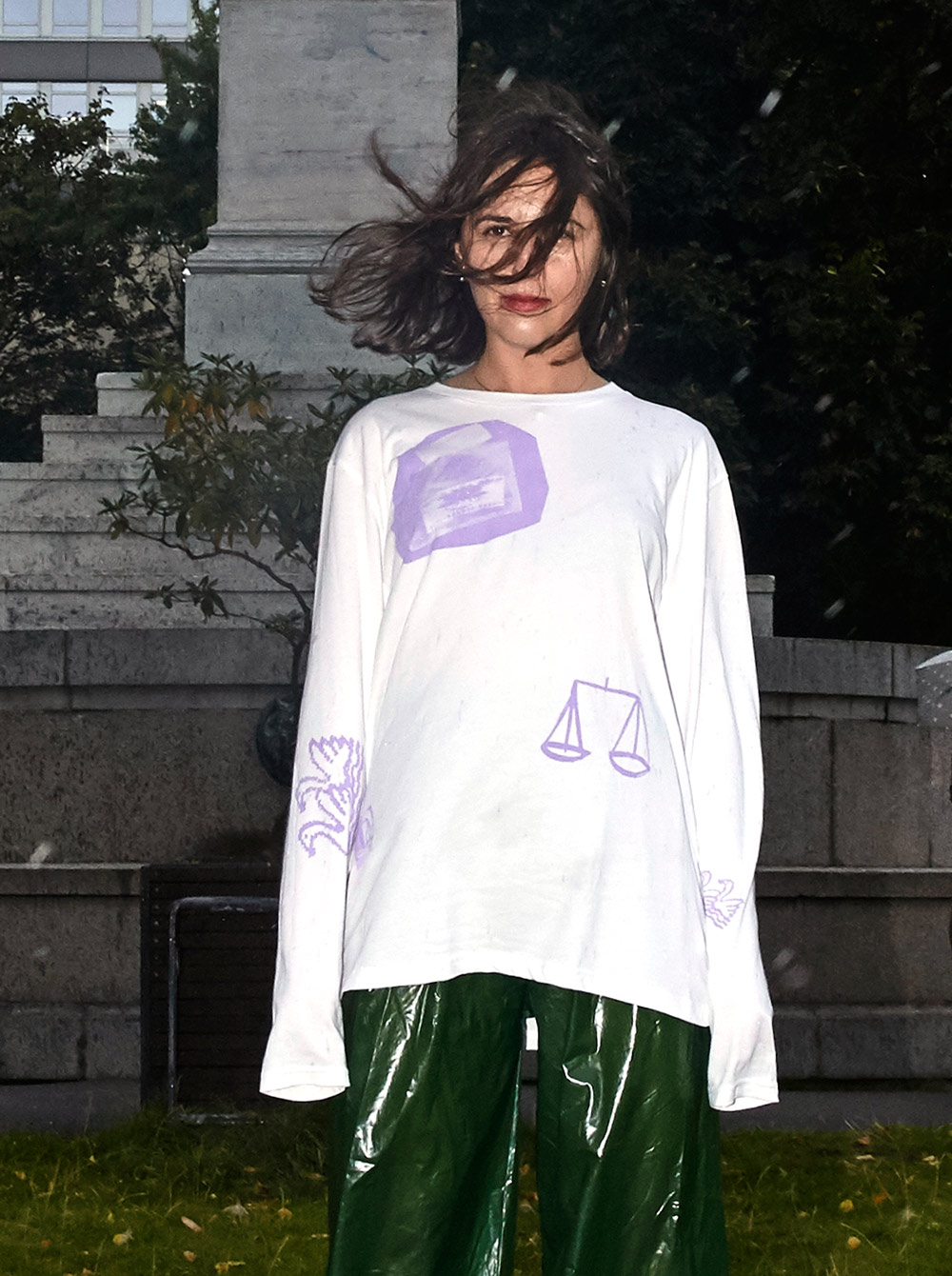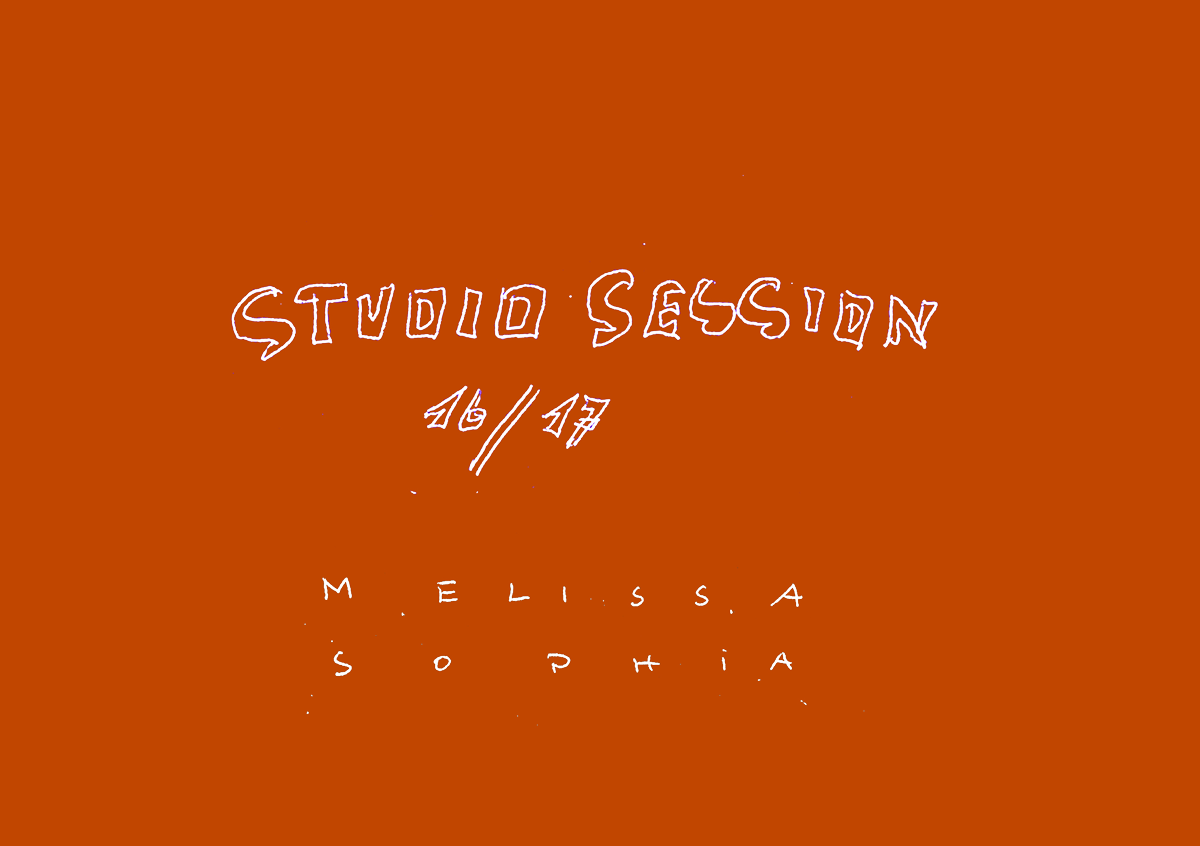 Studio Session
Playing a Fotoshoot
Januar 2017
Mit Melissa und Sophia
Fotostudio, UDK Berlin
"Nimm eine Hose oder besser zwei paar Hosen mit,
und hohe Schuhe. Etwas make up reicht ihr… 10:20 passt…"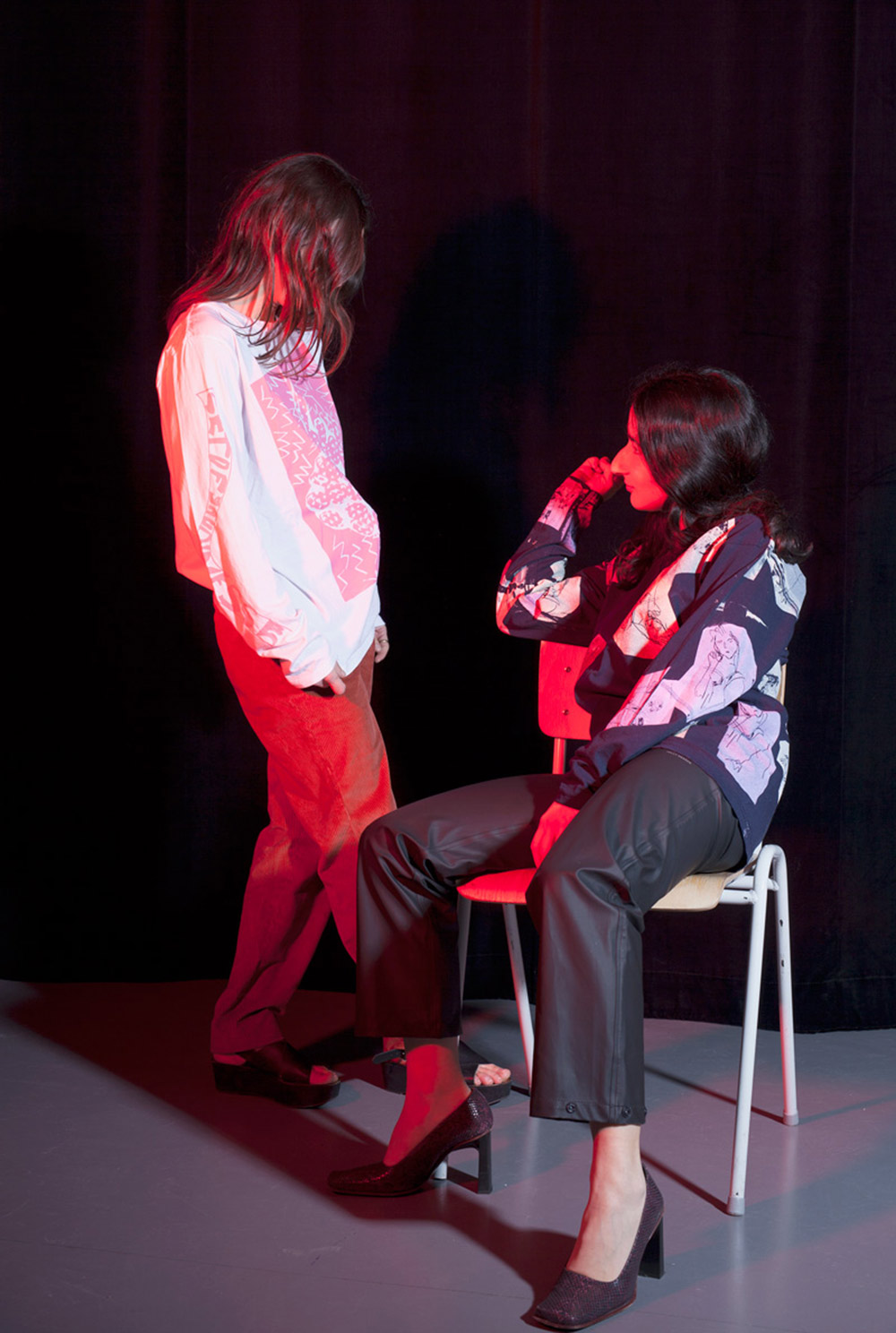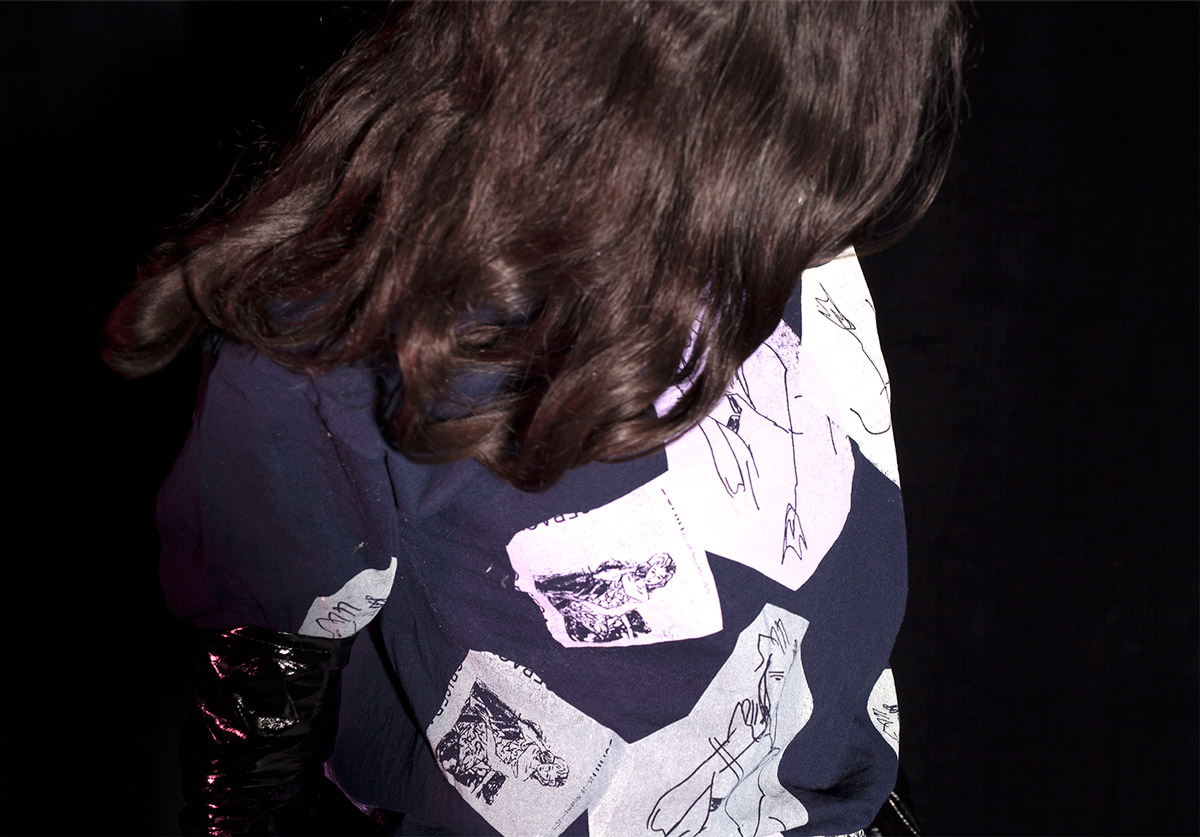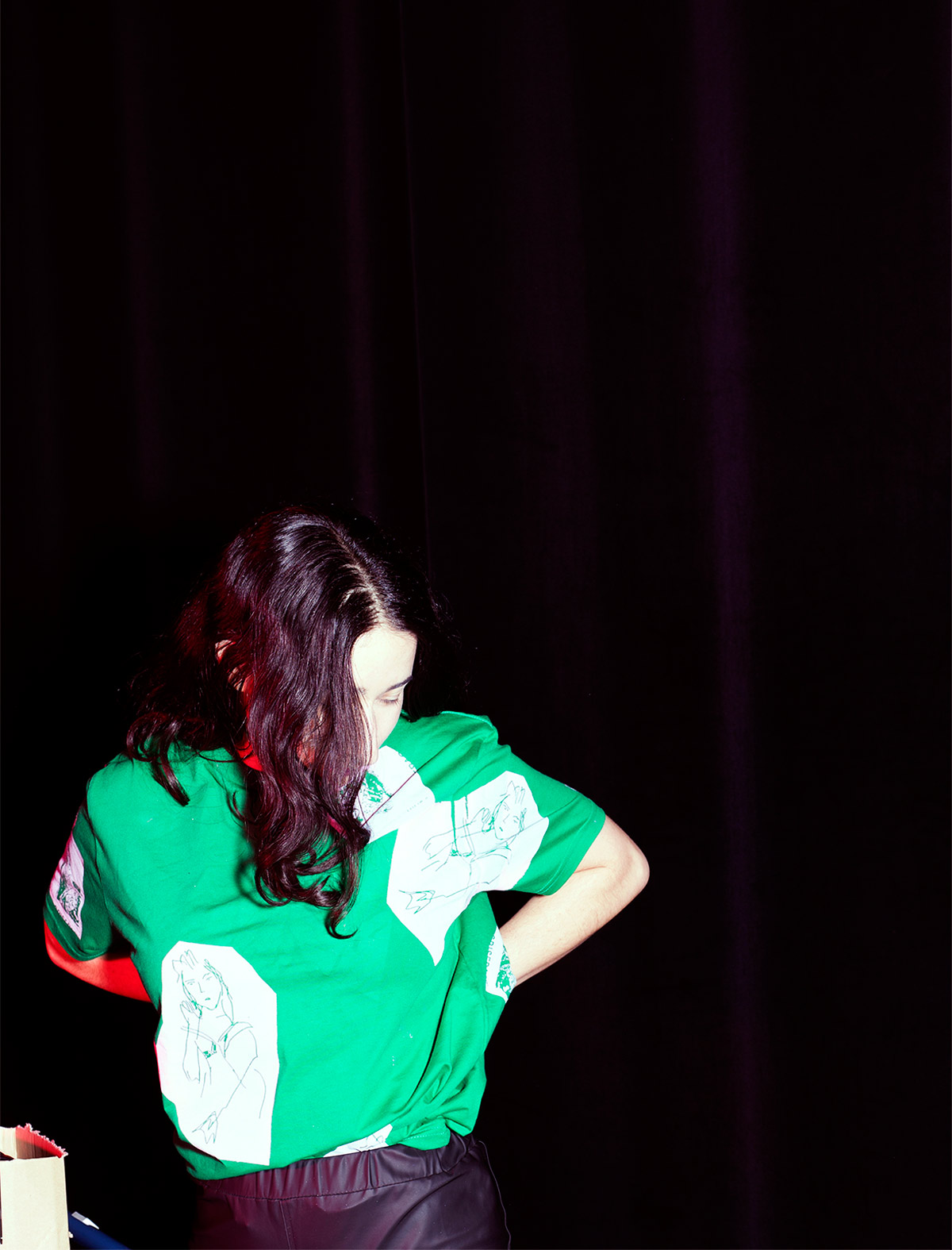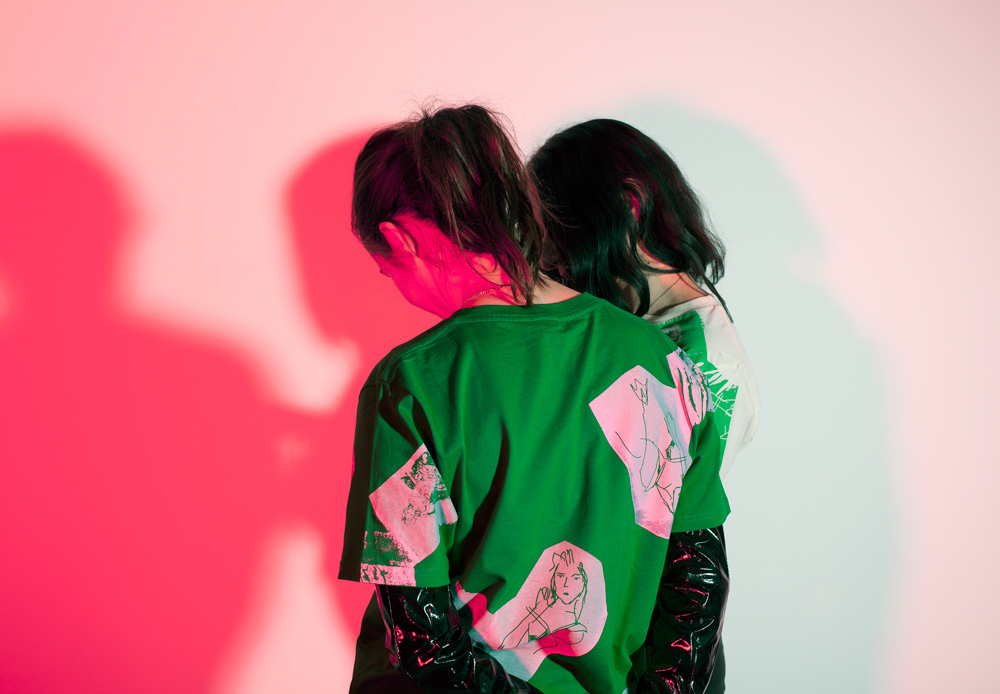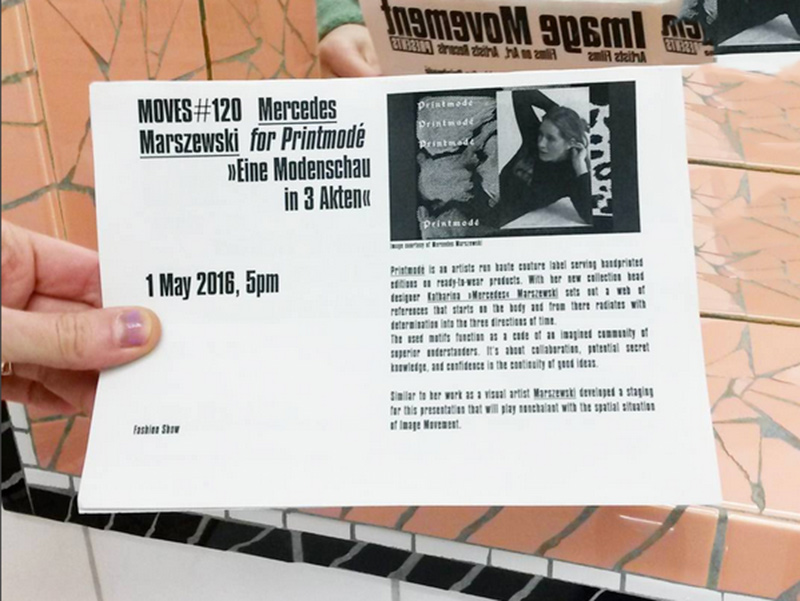 MOVES#120 Mercedes Marszewski for Printmodé
Modenschau
Image Movement, Berlin
1 Mai 2016, 17:00 Uhr

"Matiné. Défilé. Printmodé. P//M is an artists run haute couture label serving handprinted editions on ready-to-wear products. With her new collection head designer Katharina "Mercedes" Marszewski, sets out a web of references that starts on the body and from there radiates with determination into the three directions of time. The used motifs function as a code of an imagined community of superior understanders. It's about collaboration, potential secret knowledge, and confidence in the continuity of good ideas".